Build your Own Gin & Tonic
Step One: Choose your Gin
ARCHIE ROSE SIGNATURE

$19 (Balloon)

Australia, Rosebery, NSW

BOMBAY SAPPHIRE

$14 (Balloon)

England

DOBSON'S NEW ENGLAND GIN

$16 (Balloon)

Armidale, NSW

DOBSON'S SWEET PEA GIN

$18 (Balloon)

Armidale, NSW

FOUR PILLARS OLIVE GIN

$20 (Balloon)

Yarra Valley, VIC

FOUR PILLARS SHIRAZ GIN

$20 (Balloon)

Yarra Valley, VIC

GIN & JONNIE GASTRO GIN

$19 (Balloon)

Netherlands

HAYMAN'S SLOE GIN

$14 (Balloon)

England

HENDRICKS GIN

$16 (Balloon)

Scotland

KARU AFFINITY GIN

$17 (Balloon)

Grose Vale, NSW

MANLY LILLY PILLY PINK GIN

$14 (Balloon)

Manly, NSW

OZMOS CITRUS GIN

$16 (Balloon)

France

SCAPEGRACE BLACK

$17 (Balloon)

Canterbury, NZ

TANQUERAY GIN

$14 (Balloon)

Scotland
STEP TWO
Choose your Fever-Tree mixer for your Gin Balloon / $4
Fever-Tree Indian Tonic Water
Fever-Tree Lemon Tonic Water
Fever-Tree Elderflower Tonic Water
Fever-Tree Mediterranean Tonic Water
Fever-Tree Dry Ginger Ale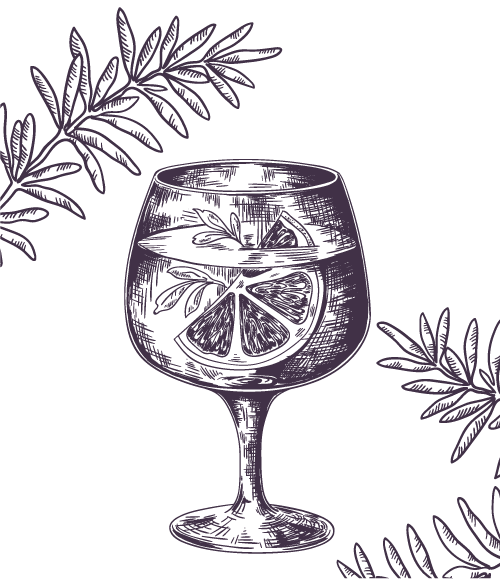 Step Three: Choose your garnish
Strawberry & black pepper
Raspberry & rosemary
Orange & rosemary
Blueberry & mint
Raspberry & mint
Orange & cinnamon
Cucumber & peppercorn
Lemon & strawberry
Cucumber & strawberry
Lime & strawberry
Edible flowers & orange
Grapefruit & cardamom
Pineapple & mint
Orange & cloves
Lemon & mint
Lemon & rosemary
Mint & strawberry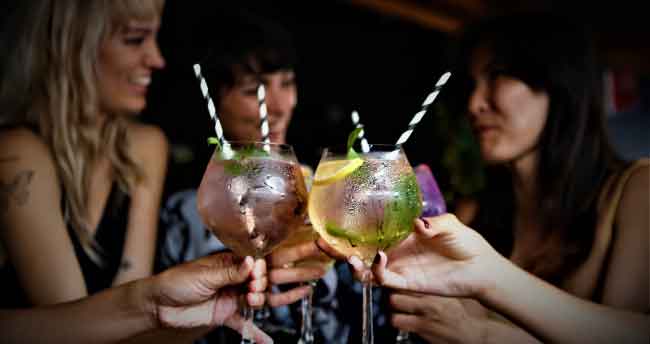 PREMIUM INDIAN TONIC WATER
Uniquely fresh tasting with subtle and supportive citrus notes, perfectly balanced by naturally sourced  uinine from the Rwanda Congo border.
LEMON TONIC WATER
Made with only the finest Sicilian lemons, using the 'sfumatrice' extraction method to produce a refreshing citrus taste.
ELDERFLOWER TONIC WATER
Soft, subtle flavours of handpicked English elderflowers give a perfect balance to the tonic's natural quinine.
MEDITERRANEAN TONIC WATER
By using rosemary and lemon-thyme from the shores of Provence, Fever-Tree have created a unique tonic with a delicately sweet herbaceous taste.
DRY GINGER ALE
Made with a blend of three rare and unique gingers from Cochin, Nigeria and Ivory Coast, to give an incredibly aromatic ginger ale.
MORGAN'S BAY SPARKLING

$7.50 | $32

Australia

DA LUCA PROSECCO

$10 | $45

Italy

ANNABELLE NVSPARKLING ROSÉ

$50

Central Ranges, NSW

PIPER-HEIDSIECK CHAMPAGNE

$80

France
MORGAN'S BAY SEMILLON SAUVIGNON BLANC

$7.50 | $11 | $32

Australia

821 SOUTH SAUVIGNON BLANC

$9 | 13.50$ | $40

Marlborough, NZ

HARE & TORTOISE PINOT GRIS

$10 | $15 | $45

King Valley, VIC

FONTAVERA PINOT GRIGIO

$42

Italy

BIMBADGEN CHARDONNAY

$9 | $13.50 | $40

Australia
MIRAVAL STUDIO ROSÉ

n/a | $60

Côtes de Provence, France
BEACH HUT CABERNET MERLOT

$7.50 | $11 | $32

Australia

ELEPHANT IN THE ROOM PINOT NOIR

$8.50 | $12.50 | $38

South Australia

1858 SHIRAZ

$8.50 | $12.50 | $38

Mudgee, NSW

ALAMOS MALBEC

$10 | $15 | $45

Argentina

LITTLE GIANT GRENACHE

$50

Barossa, SA

T'GALLANT CAPE SCHANK PINOT NOIR

$45

Victoria
Aperol, Prosecco topped with Soda

Chairmans White Rum, Mint, Sugar & Lime Juice

El Caballo Blanco Tequila, Clement Shrubb, Sugar & Lime Juice

El Caballo Blanco Tequila, Agave Syrup & Lime Juice (Served On the Rocks)

El Caballo Blanco, Lime Juice, Clement Shrubb & Homemade Blood Orange Mix

Jalapeno-Infused Tequila, Agave Syrup & Lime Juice (Served On the Rocks or Coupe)

UV Cake Vodka, Trader Vics Chocolate Liqueur & Espresso
Chairman's Spiced Rum, Trader Vics Coffee Liqueur & Espresso

UV Cake Vodka, Fireball, Apple Juice & Lemon Juice

Dry Gin, Campari & Sweet Red Vermouth

Choice of spirit, Angostura Bitters & Sugar Syrup (Bourbon or Rum)

Chairman's White Rum, Sugar. & Lime Juice (Classic or Strawberry)

Clement Premiere Canne, Lime & Demara Sugar (Classic or Passionfruit)